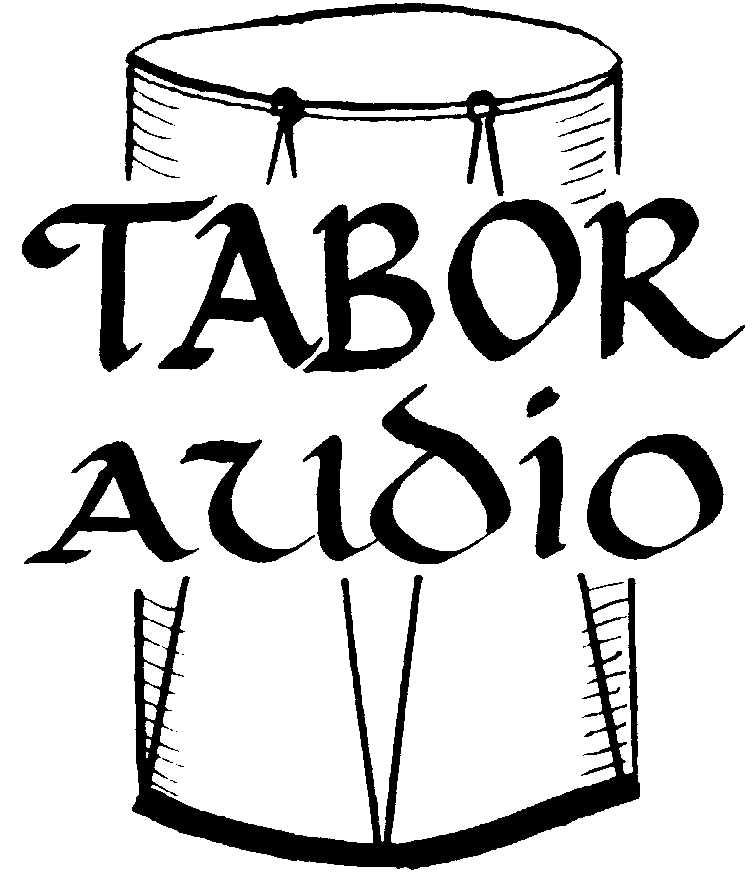 Tabor Audio recordings
Tabor Audio has been making sound recordings for over 50 years.

Tabor Audio uses an appropriate microphone technique for each performance.

We currently use a matched pair of sE Electronics SE4400a microphones for stereo (usually Mid & Side).

Ambisonic versions of music recorded by Tabor Audio are planned using TetraMic or Pearl DS60 four capsule microphones.

Crossed coincident pair of cardioid pattern microphones, spaced omni, near coincident cardioid or Mid & Side have all been used.

Recording equipment used by Tabor Audio in the past has included analogue reel to reel tape recorders, Digital Audio Tape (DAT), CD and Minidisc.

Digital audio recorders and hard disk editing on computer are currently used by Tabor Audio.

The electronics are built by Tabor Audio to the highest specification possible. Classical music, choirs small and large, Gilbert & Sullivan, brass bands and traditional folk music have all been recorded.

Recordings have been made for fund-raising, for performers and as demo tapes for professional musicians.


Examples of costs
single demo CD at 80 UK Pounds (two copies provided)
multiple CD copies at 8 UK Pounds each with no additional costs (minimum 15 CDs)
Audio cassette copied to one CD at 10 UK pounds each (but contact us for more info)
VHS video tape to one DVD at 25 UK pounds each (but contact us for more info)
other design and consultancy work is available at 60 UK Pounds per hour
If you need a recording made in the Bucks, Beds, Northampton or Oxford areas, please use the contact us link above.
---